Adventures of a Travelling Payphone
The payphones are off to see the world! Last week a PiPhone took an epic West Coast road trip to ICA in Seattle. This week, we took an intact original on a cross country flight to Boston
.
loading up in the PhD office. Payphone is in the backpack, in bubble wrap and with some newspaper stuffed inside.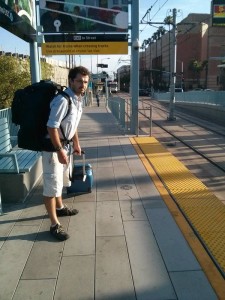 Catching the expo line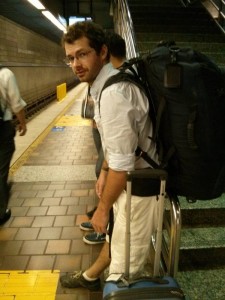 ..and the red line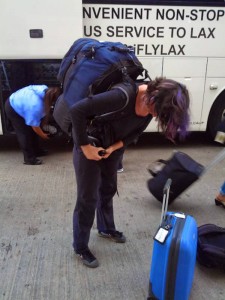 ..and the flyaway
Just under the 70lbs weight limit! The phone is 48; our camping gear is the rest. No problems at check-in, even though I tried to warn them about the large metal box. We put a sticker on it that said 'I am a payphone' just in case.
Arriving in Boston
..and, unpacked. The bag was opened and the bubble wrap unwrapped at the top, but that was it. The phone seems to have handled the journey with ease. We haven't plugged it in yet because we lack one rather fundamental piece of technology – a phone line – but watch this space, with a raspberry pi inside, it might just give you a call!